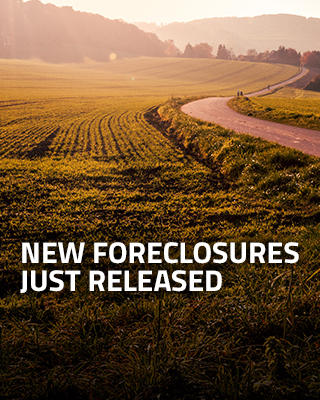 Foreclosed Land For Sale
Some of the best deals we can offer can be found right here. Also, don't forget to sign up for new property alerts from LandCentral.
Save Thousands on Purchase Prices
Pick up where someone else left off on their land payments and save thousands of dollars when you purchase a foreclosure.
Save Additionally at Checkout
LandCentral even eliminates the doc fee at checkout to save you even more money, just pay the small cost to bring current and start enjoying your new property!
Sign Up For Special Offers!
Get new property alerts, exclusive email only promotions, and great land investment information.
Get notified first about new land.
Sign up now
We won't blast your inbox. We'll just send you great new properties every week or so as we get them in.
Properties
Viewing 43 - 42 of 40 Results